"I am very pleased to introduce this fine group of dedicated professionals with whom I have had the benefit of working on many projects during my corporate career.
This is a global and diverse team that shares one common goal: we provide world class and "sustainable" business solutions for our clients.
I have put The Arcadia Group International, LLC together just so we can share this talented team with your company."
Richard E. DeVaughn
President & Chief Executive Officer

Specialty Areas
Strategic Planning, Distribution Channel Development, Customer Relationship Management, Lean Manufacturing, Value Sell Creation
Teck Chi (TC) Cheong, Senior Associate
TC Cheong brings more than 20 years of experience within the diversified industrial business segment. He has solid international experience in the areas of manufacturing operations, product development and commercialization, and sales and marketing management. His work experience include inceasingly responsible leadership positions with Resinoid Engineering Corporation, Moen Inc., Baxter Healthcare, and Danaher Corporation.
TC is a Master Black Belt in several specialty areas including value stream mapping, standard work, policy deployment, and value selling. He is a member of the China Industrial Gases Industry Association and is certified in Value Analysis and Value Engineering.
TC is a graduate of The Ohio State University with a Bachelor of Science degree in Industrial and Systems Engineering. He received an MBA degree from the University of Dayton and a Master of Arts degree in Economics from Cleveland State University. He also completed the INSEAD International Executive Program for General Management.
TC resides in Bejing, China and is fluent in English, Mandarin, and Cantonese.

Specialty Areas
Leadership Team Development, Executive Coaching, Change Management, Customer Experience, Organizational Change
Dr. Will Ellis, Senior Associate
Will Ellis, PhD is an executive coach supporting the development of senior leaders, teams, organizational change and service to customers. He offers individual coaching and team workshops to assist his clients in the creation of collaborative cultures and lasting results. He employs the process of learning forums, a long-term approach to helping organizations maintain strategic alignment and disciplined development of people, connecting people growth to results. His clients create measurable success, both in their cultures as well as their bottom lines.
Will has worked with various organizations from start-ups and small family businesses to include Fortune 50 companies. His customers come from diverse industries and have recently included Air International, DTE Energy, Goodyear, International Code Council, Modern Health, Nosco, Sanden International, The Henry Ford, and Toyota.
He also works with his clients to give back in a variety of community service settings including Habitat for Humanity, Focus: HOPE, The Baldwin Center, The Coalition for Temporary Shelters (COTS), Lula Belle Stewart Center and the University of Michigan's Summer Academy.
Will has published two books, "Finding Personal Balance", written to serve as a guide to stress reduction for busy people, and "Starting Over", a book for anyone navigating through a challenging life transition.
Will is the founder of Common Ground Consulting, an Arcadia Group International collaboration partner. He received a Master of Science degree in Psychology from Western Michigan University and a PhD from West Virginia University. He began his career as a trainer and consultant in the Executive Education Program at the University of Michigan's Summer Science Academy.

Specialty Areas
Global Strategic Sourcing, Operational Supply Management, ERP Development, Materials Cost Management
Allen Eschette, Senior Associate
Allen Eschette is an associate with more than 25 years' of extensive and broad-based experience in global strategic sourcing and operational supply management with particular focus on process management and ERP development. He has a strong track record of achieving cost management results, implementing effective procurement systems, and leading diverse, multi-site and global organizations.
Allen has executive leadership experience that crosses multiple industries including consumer and agricultural products, specialty and chemical industries, and discrete refrigeration manufacturing equipment. His previous experiences include increasingly responsible procurement positions with Monsanto Company, Solutia Inc., Ingersoll Rand Company and TPC Group Inc.
Allen is a graduate of Louisiana State University with a B.S. in Chemical Engineering, and an Executive MBA - International Business from St. Louis University.

Specialty Areas
Organizational Development, Employee Engagement, Communications, Digital Strategy, Post Merger Integration, Talent Acquisition, Web Strategy, Branding and Web-Based Marketing
Brian Formato, Senior Associate
Brian Formato is Founder and Principal of Groove Management LLC, a strength based organizational development consulting practice. He is a seasoned organizational development, communications, and employee engagement professional with more than 20 years experience in both Fortune 100 and progressive entrepreneurial environments as an innovative leader. Global executive with significant experience driving communications, culture change, digital strategy, employee engagement, leadership development, human resources, post merger integration and OD consulting initiatives.
Brian is a digital marketing expert who has led digital marketing strategies for Time Warner Cable, Doosan-Bobcat, Ingersoll Rand and Flybåten AS. Brian has spoken at several conferences including Apps World North America, Apps World Europe, Mobile Marketing Association Annual Conference and others.
He and his teams have been recognized nationally for their digital marketing efforts including 2012 Winner of The Charlotte Business Journal Social Madness Campaign for Large Enterprise and 2012 Digital PR News Award for Microsite development.
Brian's knowledge of the digital landscape paired with his organizational development expertise provide him with a unique skill set for helping organizations design and implement digital marketing strategies.
Brian holds a Master of Science in Organization Development (MSOD) from American University and the National Training Laboratory for Applied Behavioral Science Institute (NTL). Additionally Brian is a graduate of Eckerd College in St. Petersburg, FL where he was a student facilitator for the Leadership Development Institute at Eckerd College, a network associate for the Center for Creative Leadership.

Specialty Areas
Strategic Planning, Risk Management, Policy Development, Real Estate Development, Program Management, Regulatory Compliance, Corporate Governance
Mary Gentry, Senior Associate
Mary Gentry has a unique combination of leadership experiences in multifamily real estate industry, risk management, policy analysis and implementation, real estate development, strategic planning, construction management, and business consulting. She is especially adept at leading and executing complex, multi-disciplinary projects from conception to design and implementation.
Mary is an experienced management consultant with substantial industry experience. As Manager for KMPG Consulting's Federal Government Practice, she performed data and situational analysis for the U.S. Department of Housing and Urban Development. In addition she managed a full range of projects including construction management, architectural design and planning, procurement, risk management, and finance. Her industry experience includes management of regulatory compliance and corporate governance activities for the Multifamily Division of Fannie Mae as well as serving as Chief of Staff for the Division. Her earlier career includes leadership positions at Harvard University and General Motors.
Mary is a graduate of Harvard Business School with a Master of Business Administration concentrated in strategy and marketing. She has a Bachelor Degree in Industrial Administration from General Motors Institute (Kettering University).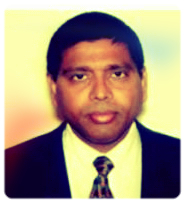 Specialty Areas
Design Analysis, Heat Transfer-Fluid Flow, Refrigeration Systems, Materials Science, LED Lighting-Photometric Analysis, Supply Chain Management, Offshore Engineering Captive Center Development
Dr. Sesha Madireddi, Senior Associate and Chief Technology Officer, Nurturenergy, Inc.
Dr. Madireddi has twenty-five years of design, research, and open innovation leadership with several industry-leading companies. Dr. Madireddi is responsible for open innovation consulting as well as product design and development.
At Ingersoll-Rand, as a Senior Engineer in the New Technology Development Team, Dr. Madireddi championed open innovation in the company. His open innovation leadership working with teams of IR executives and engineers and dozens of partners in industry and academia in North America, Europe, and Asia, earned him the Ingersoll-Rand President's Award – the highest award in the company. His open innovation processes and new products have generated more than $40 million in incremental business for IR and their former subsidiary, Hussmann.
Dr. Madireddi also has significant engineering and open innovation experience at General Electric, Interplast (UAE), Al-Zamil Refrigeration (Saudi Arabia), and Tecumseh Compressors (India).
Holding multiple patents for his product designs, Dr. Madireddi also has many published articles and presentations in materials science, open innovation, refrigeration, and LED lighting design. Among his industry awards, he was named a "Hero of the Planet" by the St. Louis Business Journal in 2011 as Chief Technology Officer of NurturEnergy, Inc., an Arcadia Group International collaboration partner.
Dr. Madireddi has a Ph.D. Iowa State University where he studied Materials Science, an M.S. from Washington University, where he studied Mechanical Engineering, and a BS from the Institution of Engineers in Calcutta, India, where he studied Mechanical Engineering and Product Design.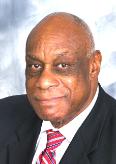 Specialty Areas
Operations Leadership, Executive Coaching, Customer and Community Relations, Public Policy
John Moten, Senior Associate
John Moten brings over 35 years' of professional experience to The Arcadia Group International's clients. He is retired Chief Operating Officer for Laclede Gas Company and was responsible for the Company's day-to-day operations including: construction, engineering, information technology, customer and community relations, marketing, merchandising, natural gas storage and distribution. He is a highly regarded executive coach assisting promising middle managers and senior executives improve their performance in alignment with organizational goals. He is currently executive coach fo College Summit - St. Louis.
John has prepared and presented testimonies before federal and state legislative committees in the areas of energy legislation, regulations and new program areas such as conservation and natural gas fueled vehicles.
John is a recognized thought leader in the areas of leadership, management, community relations, and public policy. His consulting clients include Emerson, St. Louis Public Schools, and the Deaconess Foundation. He is also a board member for SSM Healthcare.
John is a graduate of Morehouse College with a Bachelors of Science in Chemistry and attended the Washington University Graduate School of Chemistry.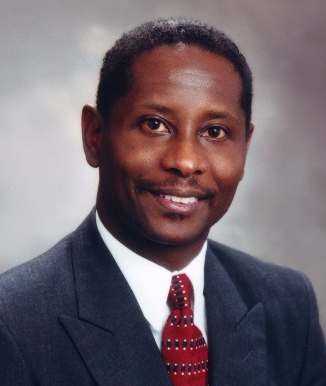 Specialty Areas
Risk Management, Six Sigma, Innovation Design For Six Sigma, Reliability, Innovation, Root Cause Analysis, Engineering Management, Continuous Improvement
Ken Parks, Senior Associate
Ken Parks is an experienced C-Level executive who most recently had full Chief Technical and design responsibility for a $3.5 Billion revenue business. He has a 30-year track record of delivering growth and profitability at several world-class organizations (UTC Pratt and Whitney, GE Power Systems, Ingersoll Rand, Trane Commercial HVAC, Gates Corp) that operate in industrial and commercial sectors.
Ken's business acumen, diverse international experiences, and collaborative technical leadership style has enabled him to build high performing technical teams globally that successfully delivered product design breakthrough results.
Industry of Expertise: Technical Product Development, New Technology and Innovation, DMAIC and DFFSS, Aviation Design, Power Design, HVAC, and Oil & Gas.
Ken earned his Bachelors of Science degree in Mechanical Engineering from North Carolina State University in Raleigh and a Masters degree (MSEM) from the University of South Florida (Tampa/St. Petersburgh).
LinkedIn profile: https://www.linkedin.com/in/ken-parks-154a9a20/

Specialty Areas
Change Management, Organizational Development, Strategic Facilitation, Team Coaching, Trusted Advisor
Dr. Jennifer Runkle, Senior Associate
Jen Runkle, PhD, believes that the world can be a better place if we all took a minute to be a little nicer. Her 15 years' experience in corporate America have convinced her of the need. Working inside a big 5 consulting firm, one of the premier clothing retailers, and a global manufacturing conglomerate has provided rich material from which her work is based. Valued as a trustworthy confidant, CEO's, VP's, managers and employees gravitate to her to discuss their organizational issues. Before joining these prestigious Fortune 500 companies, her masters and doctorate research focused on ways we organized the world and the resulting biases in management.
Jen, as founder of Runkle Consulting, brings process expertise to The Arcadia Group International in the areas of change management, organizational development, and strategic facilitation.
Jen holds both PhD and Master of Science degrees from Illinois Institute of Technology and a Bachelor of Science Degree from Boston College.

Specialty Areas
Business Planning, Business Analysis, China Market Entry Strategies, Financial Analysis, Organization Operating Models, Commercial Due Diligence
Arnold Sun, Senior Associate
Arnold Sun brings almost 20 years' of business analysis, strategic planning, and management consulting to The Arcadia Group International. His expertise includes acquisition strategy development, financial scenario and sensitivity analysis, commercialization planning, product line assessment, investment feasibility analysis, optimized organization models, China market entry strategies, strategic partner assessment, long range business planning, and improving organizational effectiveness.
Arnold is the former head of the Financial Services Practice and the Organization, Change and Leadership Practice in China for Booz & Company. In this role he developed business strategies, governance structures and operating models for financial institutions and other clients. He also performed commercial due diligence for a variety of global leading Private Equity firms across multiple industries.
Arnold is fluent in Chinese and English and has an MBA from the University of Michigan in Ann Arbor, Michigan with a focus in finance and strategy. He is a graduate from Shanghai International Studies University in Shanghai, China with a Bachelor of Economics degree.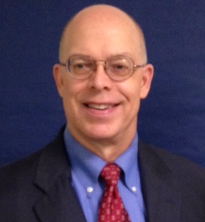 Specialty Areas
Talent Management, Sales, Marketing, Operations, Human Capital Planning, Executive Coaching
Kevin Sutton, Senior Associate
Kevin Sutton is the founder and President of the Sutton Group, a retained executive search firm and Arcadia Group International collaboration partner. For the past 15 years he has helped companies hire critical talent with unmatched consistency and long-term retention.
Kevin also has broad experience with manufacturing and service companies with leadership roles in sales, marketing, operations and executive leadership. His roles have involved startups to turn arounds, large to small, publicly held and private companies. With over 20 years of experience his unique skill sets allow him to relate to and understand different businesses. His unique skill set also allows him to relate well to leadersand companies withvarious challenges and opportunities. Together they give him the ability to help business leaders identify solutions to challenges and take advantage of opportunities.
Kevin holds a Bachelor of Arts, Economics from Grove City College.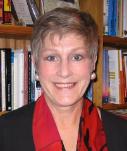 Specialty Areas
Executive Coaching, Talent Management, Corporate Strategy Design, Human Capital Planning
Mary Anne Walk, Senior Associate
Mary Anne Walk provides expertise in three primary areas: executive coaching, corporate strategy design, and alignment of people with business goals. Prior to launching her own successful business, Walk & Associates, she spent 35 years' at AT&T, retiring as the vice president of human resources and then became the executive vice president for a software company creating strategic workforce applications. She is immediate past Executive Director of the Gestalt International Study Center in S. Wellfleet, Massachusetts. The Center is engaged in formal study groups and applied training programs for individuals, practitioners and leaders, executive forums and conferences.
Mary Anne's solutions in labor relations and workforce policies are viewed as breakthroughs. She has testified before the United States Congress on Workforce 21, a program addressing the changing work issues of the 21st Century, and has addressed numerous global conferences.
Mary Anne is a summa cum laude graduate of Tarkio College, holds an MBA in Marketing from Fairleigh Dickinson University, and a M.S. in Management from MIT as a Sloan Fellow. She is certified as a Master Coach from the International Coach Federation.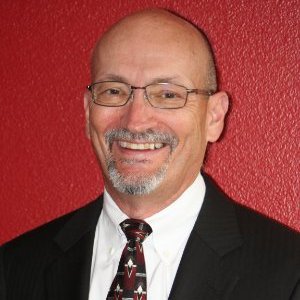 Specialty Areas
Business Planning, Product Development Business Processes, DFX (Design for X - reliability, assembly, manufacturing, service, etc.), Engineering Management, Leadership Development, Continuous Improvement
James Wardlaw, Senior Associate
James Wardlaw is an engineering and operational excellence leader with over 25 years experience delivering breakthrough results in new product development and commercialization, innovation, product reliability, and engineering management. His responsibilities have been both US based and globally, including a 14 month assignment in the Europe. His expertise expands several fields including Industrial; Oil and Gas; Security; Automotive; Aerospace; Nuclear; and Refrigeration. While employed with a large multi-national corporation, he established the vision and direction for the product development team, implementing new processes and tools that reduced post launch defects by 30% and improved development cycle time by 32%. As a result, he and his team received the prestigious President's Award for Operational Excellence.
James has extensive experience working with customers, sales, and marketing teams in establishing business strategies, product plans and technology & development roadmaps to deliver a steady stream of innovative products to the market. This includes leading portfolio, programs, and engineering management teams, to ensure execution of these initiatives. He also has broad experiences and success in leading development programs across functions, business units, regions, countries and cultures. His most recent experience as senior account manager equipped him with capabilities to obtain and effectively managing key customer accounts through the entire sales process. Additionally, James has proven abilities in managing, leading, collaborating, influencing, coaching, staffing and implementing change in accordance with business goals.
He is currently the President and CEO of Summit Engineering Solutions LLC, an Arcadia Group International collaboration partner. His previous experience includes Syncroness, Ingersoll Rand, Stanley Works, TVA and Eaton Corporation. James holds a Bachelor Degree in Mechanical Engineering from the University of Memphis.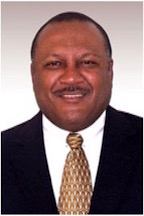 Specialty Areas
Advanced Reliability Statistical Analysis, Capital Project Management, Operations Excellence, Construction Management, Asset Health Management, Business Planning, Safety Process Leadership
Jose' L. Wilkins, Senior Associate
Jose' is an accomplished engineering and operations leader with over 30 years of international commercial and industrial experience. He is a certified six sigma master black-belt and reliability leader recognized for his expertise in driving advanced reliability statistical methods that have resulted in millions of dollars of savings and improved ROI for multi-national companies.
Jose' also has operational, process safety, capital project management, engineering, construction management, maintenance and reliability experience with companies like DuPont, Shell Pipeline, Jacobs Engineering and Kellogg Brown & Root. He has spent the past 15 years leading consulting engagements with companies DuPont, Allied Reliability, The Sinclair Group and others aimed at driving business creation thru process reliability improvement that is aligned with the art and science of ISO55000.
In his experiences, Jose' has found that many companies have struggled to quantify the value and overall ROI for implementing sustainable productivity improvement systems. Most have embarked on a path to optimized asset management, world-class operational excellence, or sustainable continuous improvement but have fallen short. His methods are focused on execution to help those companies that are seriously striving to achieve world-class operational excellence and improve bottom-line profitability.
Over the years, his approach has quantified billions of dollars of improvement potential for clients that would improve their competitive position but amazingly, less than 3% of that potential has been realized and sustained. He has found that many companies resist making the needed investment in human capital and other resources as required to fully understand the fundamental alignment of people, procedures and practices that will build and sustain a productivity improvement system with managed and predictable outcomes.
Jose' is the Founder and CEO of Profit-Ability, LLC, an Arcadia Group International collaboration partner, and works with clients to achieve excellence through focused definition and execution of productivity initiatives. He holds a B.S in Mechanical Engineering from Lamar University.